TECHNOLOGY
Semolina's focus on tailoring the best fitted granulations and homogeneous granulation distributions have resulted in a unique milling innovation. Producing 8 different granulation fractions in to separate product silos and mixing the most precise granulations by computerized recipe makers with 1% W/W sensitivity, guarantees the best extrusion results with even the most complex finished product requirements in a wide range of shapes and diameters.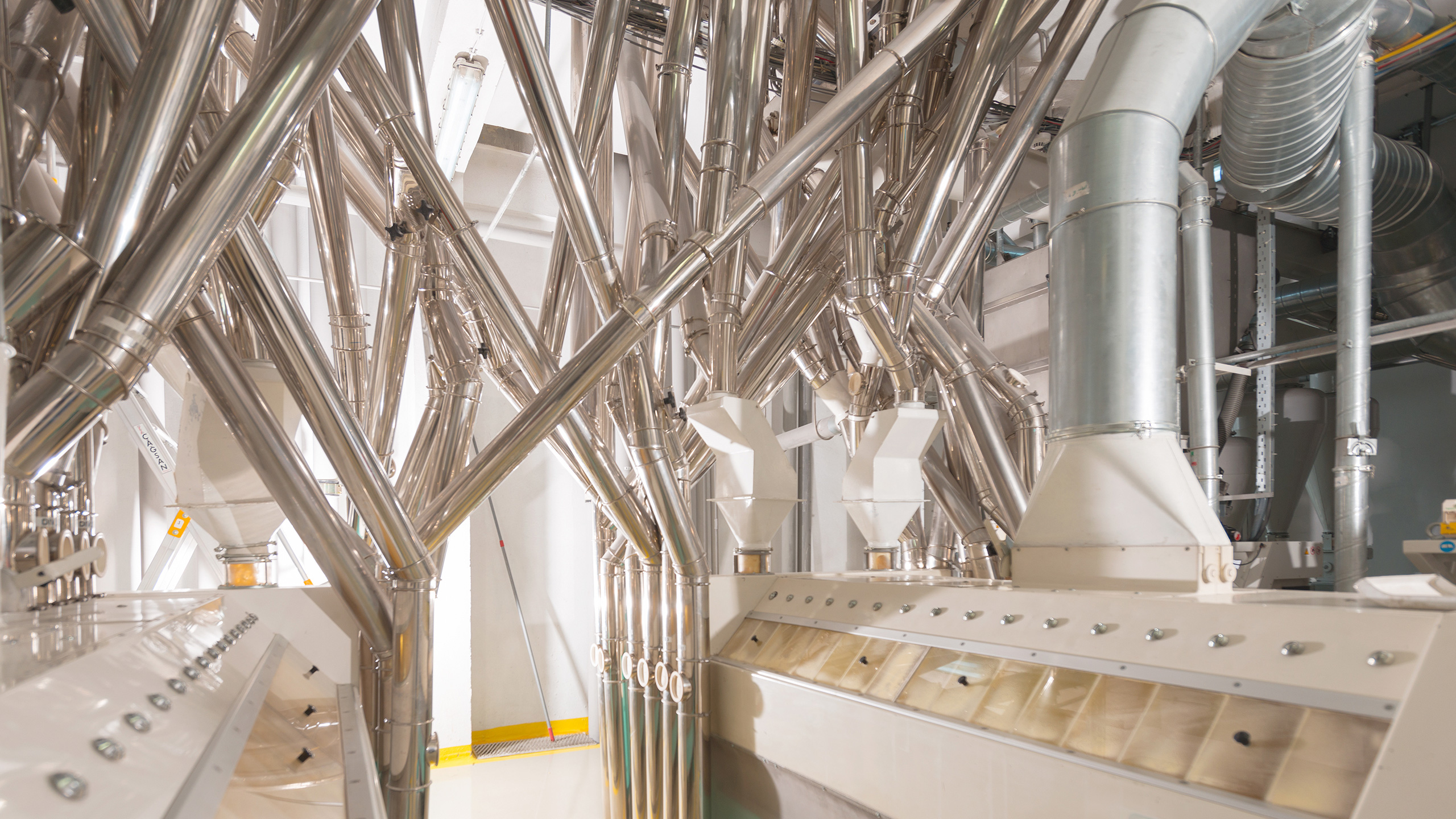 The aspiration capability of the mill is improved by 5 additional air channels allowing all the major milling fractions to be free of dust and fiber. The dust free fractions are than further cleaned by optical sorters to achieve up to 60% less black points and red pericarp fractions compared to conventional milling products. Along with the color sorting the innovative roller design and additional concentrator lines to separate granulized germ fractions allows the mill to maximize the purifying effect to result in the best performing extrusion grits in the industry.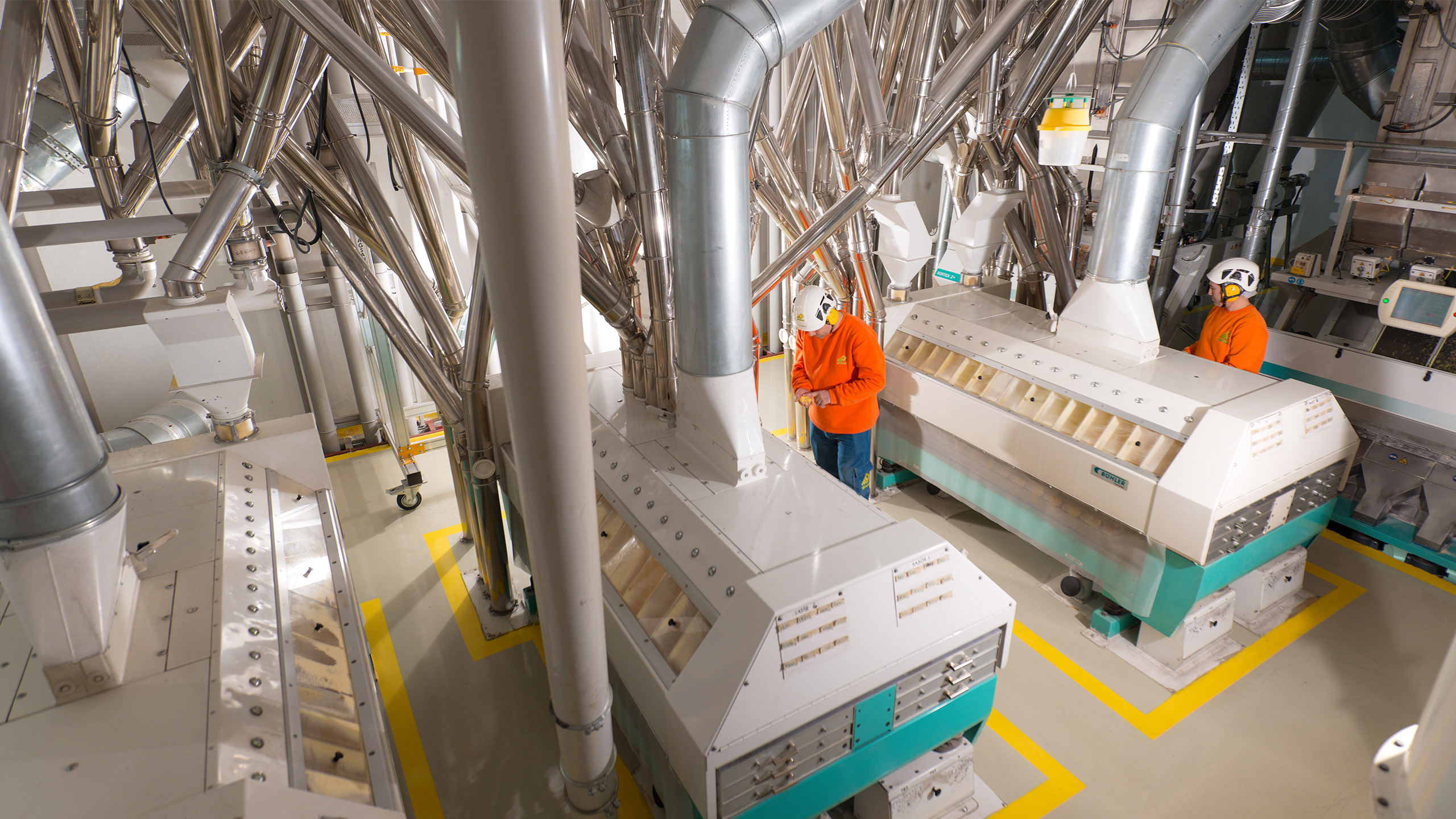 PLANT
Also In 2014, the company Invested In doubling its land to 15.000 m2 and built 9×3000 tons steel corn silos by Chief Inc. increasing the corn storage capacity from 25.000 to 52,000 tons.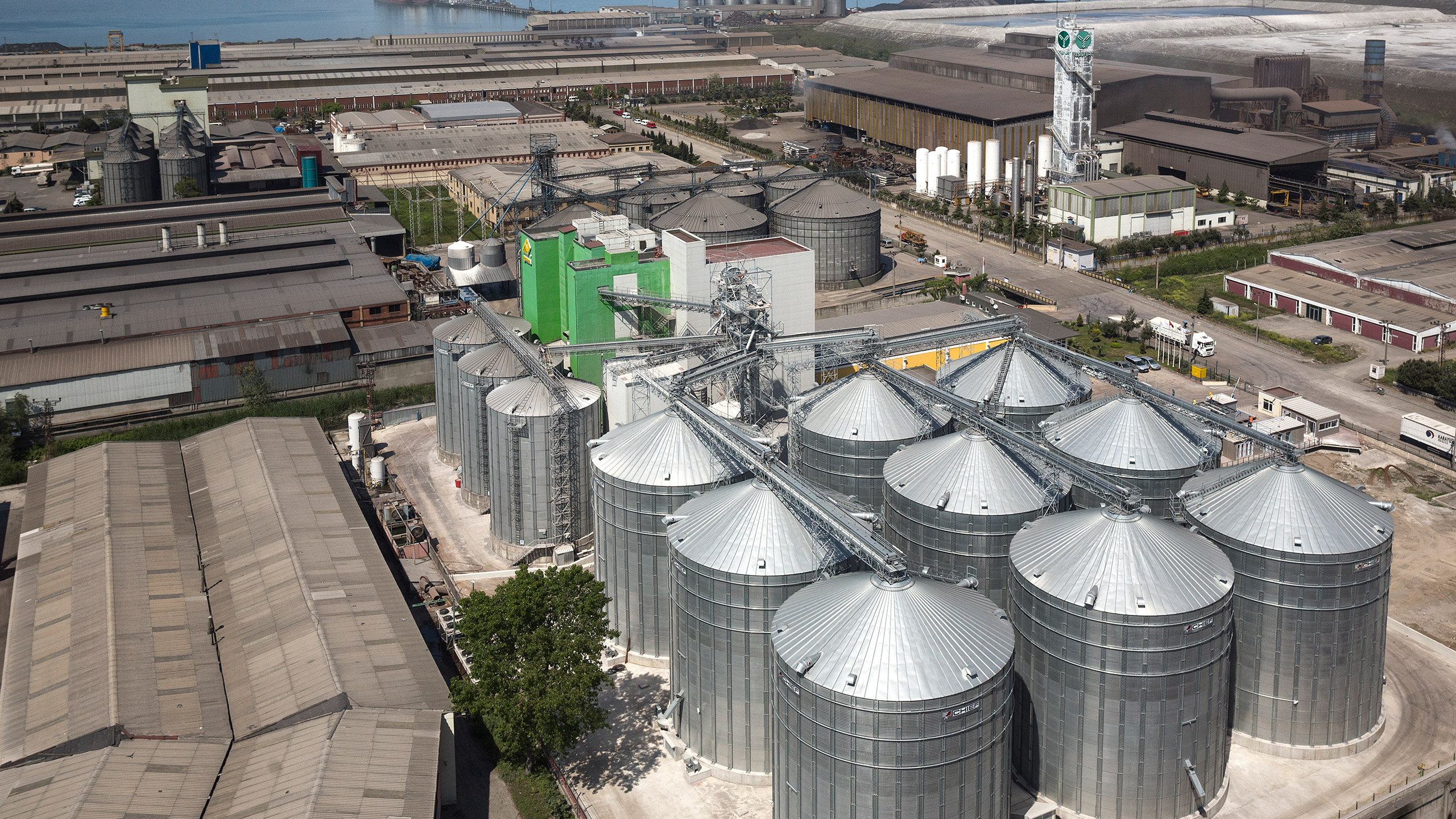 PACKING
Our packing lines are equipped with metal detectors and security sieves for external bodies ultimate protection and last generation of neodymium magnets.
We have 2 automated packing lines for 25 – 50 kgs bags and 1 big bag loading station for 300 kgs up to 1.200 kgs. All semolina products are packed with the highest quality food grade materials sourced through assured suppliers. Multi layer paper bags or PP bags are combined with inner PE / HDP liners to resist the ambient conditions during transport and while kept in storage. Storage Conditions: Cool and dry (Min:5oC Max:30 0C, RH%:< 60) in well-closed original packaging, store palletized and away from the walls and strong smelling products to avoid contamination. Shelf Life: 1 year under above storage conditions. Palletized and shrink wrapped on request.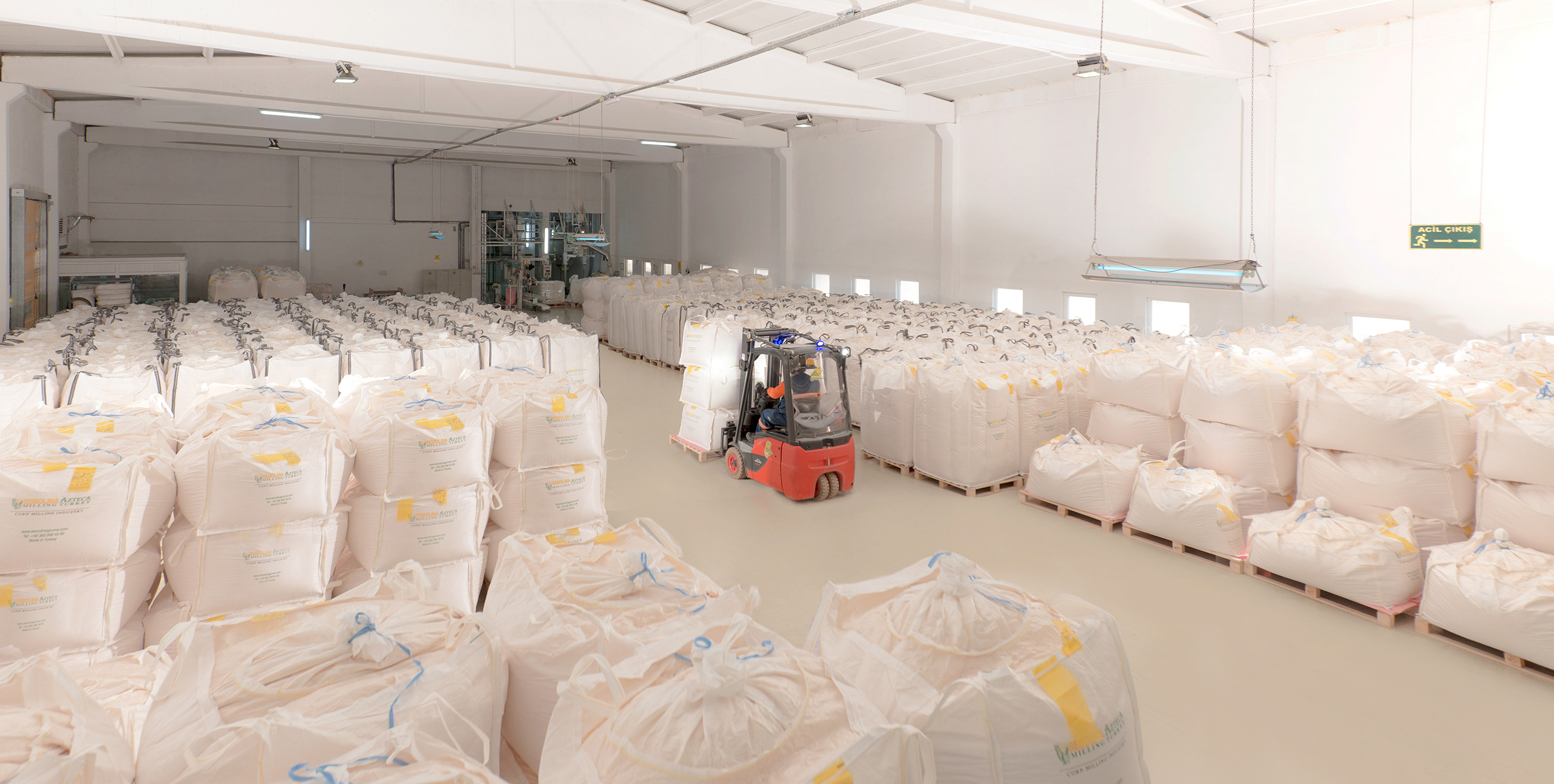 GRUMA, THE COMPANY THAT NOURISHES THE HEART OF MEXICO AND THE WORLD